INNOVATION CENTER
Use Case
Detecting Threats with Microsoft Sentinel
Defend Against Threats Detection
This use case provides a sneak peek into how you can use Microsoft Sentinel to collect intelligent network security analytics and threat intelligence across your enterprise.
Solution Overview
Microsoft Sentinel provides a single solution for attack detection, threat visibility, proactive hunting, and threat response. It natively incorporates proven Azure services, like Log Analytics and Logic Apps.
Microsoft Sentinel also uses artificial intelligence (AI) to enrich your investigation and detection efforts. It provides Microsoft's threat intelligence stream and enables you to integrate your own threat intelligence.
Demo Overview
The purpose of this demo is to explore Microsoft Sentinel and look at what it takes to configure it into the environment. You'll see how the components are configured to get data into Microsoft Sentinel and gain actionable security insights.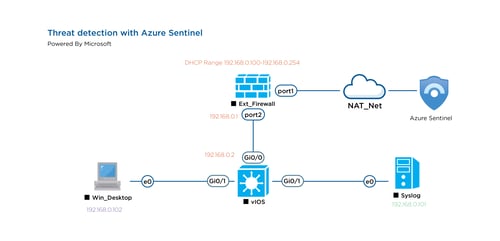 Download Use Case
Side Side Form Modal
(Place at bottom of page)