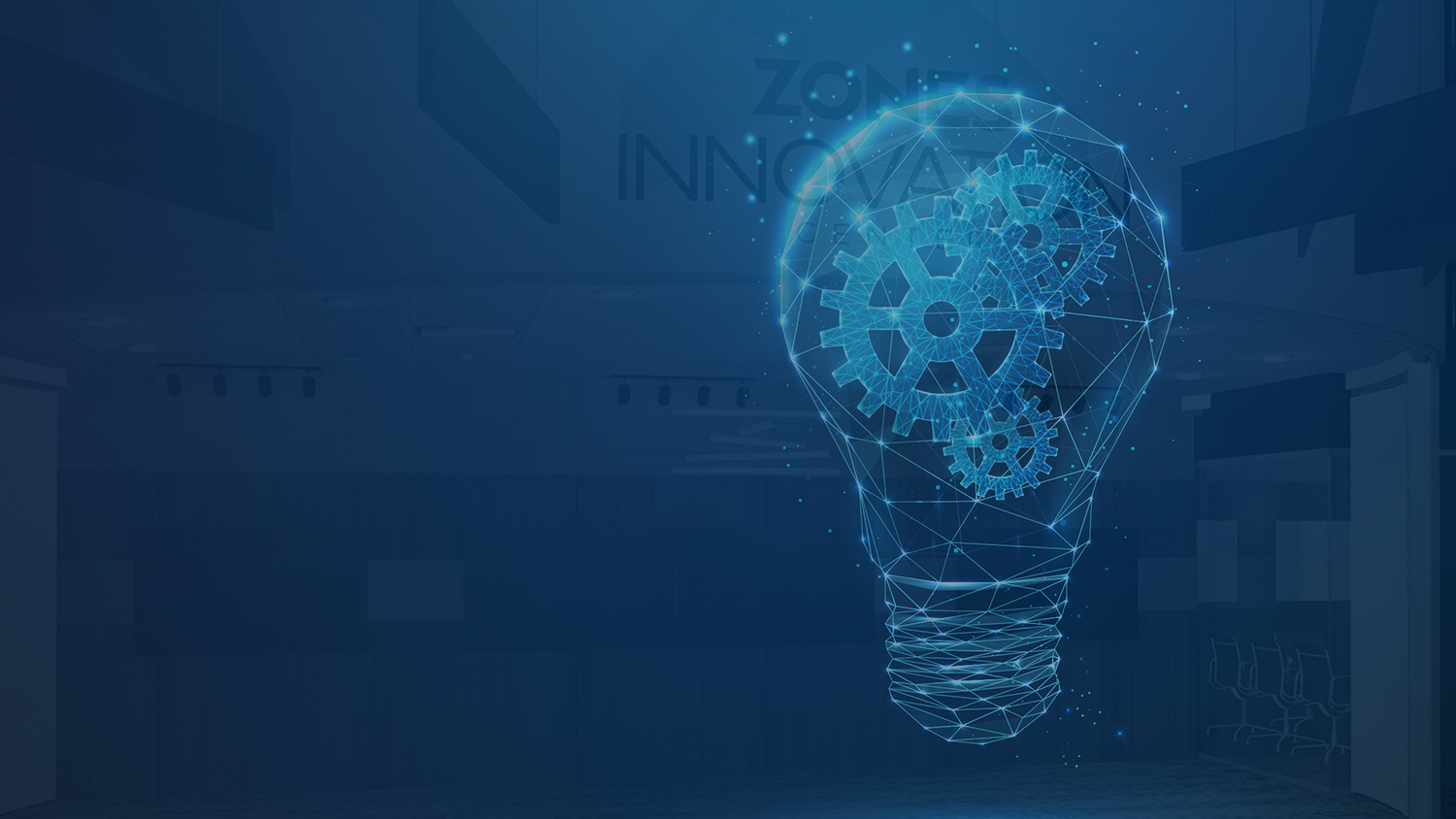 INNOVATION CENTER
TECH TALK
WEBINAR
Unlocking the Potential of Network Modernization with Cloud
MAY 16, 8 am PST
In today's fast-paced business world, staying up to date on the technologies is essential to remain competitive. One area that has seen rapid innovation and growth in recent years is cloud-based networking. With the rise of remote work and the increasing need for flexibility and scalability, cloud-based networking has become an increasingly popular option for businesses looking to modernize their network infrastructure.
WEBINAR
Revolutionize Your Network's Efficiency and Security Through Virtualization
MAY 17, 8 am PST
In today's ever-changing and dynamic business landscape, virtualization is necessary for organizations looking to remain competitive and secure. The benefits of virtualization extend far beyond just cost savings, as it significantly improves network efficiency and security.
WEBINAR
From Chaos to Control: How Managed O365 Can Simplify Your Workday
MAY 18, 8 am PST
Managing multiple tasks in today's fast-paced business environment can be overwhelming and time-consuming. Managed O365 can help simplify your workday, allowing you to focus on what matters most. Our upcoming webinar on "From Chaos to Control: How Managed O365 Can Simplify Your Workday" will focus on how Managed O365 can streamline your workflow, improve collaboration, and enhance your productivity.
WEBINAR
Building a Future-Ready Network: Key Strategies for Modernization in Hyperconnected World
MAY 10, 8 am PST
In today's hyper-connected world, businesses need a network that can keep up with the demands of modern technology. Join our webinar "Building a Future-Ready Network: Key Strategies for Modernization in a Hyperconnected World" and learn how to modernize your network to meet the challenges of the digital age.
WEBINAR
Securing Your Enterprise: The Importance of Security Assessments
MAY 11, 8 am PST
In today's digital landscape, security threats are constantly evolving, and businesses must have a comprehensive security strategy to protect their valuable assets. Our experienced speaker will discuss the importance of trusted assessment services in securing your business in our upcoming webinar.
WEBINAR
Accelerate Business Growth with Server Migration
MAY 15, 8 am PST
In today's digital age, cloud migration is becoming increasingly important, with many organizations seeking the scalability and flexibility that cloud infrastructure can offer. However, making the move to the cloud has its challenges.
WEBINAR
Re-Envisioning Data Loss Prevention Strategies with Enterprise Cloud Backup Solutions
MAY 4, 8 am PST
Data loss can be catastrophic for any business, and traditional data loss prevention strategies can be complex and expensive, leaving many organizations vulnerable. Join our upcoming webinar on Re-envisioning Data Loss Prevention Strategies with Enterprise Cloud Backup Solutions.
WEBINAR
Backup as a Service (BaaS): An Answer to Modern Data Backup and Recovery
MAY 8, 8 am PST
In today's fast-paced digital world, data is the lifeblood of any organization, making data backup and recovery critical for business continuity. However, traditional backup methods can be time-consuming, resource-intensive, and prone to errors.
WEBINAR
Streamlining Business Operations Through Multi-Location IT Consolidation
MAY 9, 8 am PST
Are you looking for ways to optimize your business operations and increase efficiency? Join our upcoming webinar, where we will discuss how to achieve these goals through multi-location IT consolidation, as we understand that businesses with locations spread across different regions have unique IT infrastructure needs.
WEBINAR
Embracing Cloud Migration & Implementation with Minimal Downtime
MAY 1, 8 am PST
As organizations adopt cloud technologies to achieve greater agility, scalability, and cost savings, the challenge of migrating and implementing cloud solutions without impacting business operations looms large.
WEBINAR
ITAD and Data Security: Managing End-of-Life IT Assets
MAY 8, 8 am PST
Did you know that traditional data centers can consume massive amounts of energy and emit significant carbon emissions? Join our upcoming webinar on Green Data Centers and discover how to design and build energy-efficient and sustainable data centers.
WEBINAR
Empower Your Organization Through Network Modernization
MAY 3, 8 am PST
Is your organization struggling with outdated network infrastructure? Do you want to modernize your network to stay competitive and increase efficiency? Join our upcoming webinar on Network Modernization and discover how to empower your organization through modern network architecture.
WEBINAR
Building Sustainable Workplaces: How Cloud Technology is Driving Change
APRIL 27, 8 am PST
Cloud technology is changing the game by providing flexibility, scalability, and accessibility like never before. Join us to learn how cloud computing can accelerate your sustainability efforts!
WEBINAR
Cloud for Sustainability: Empowering Your Organization
APRIL 26, 8 am PST
Join our team to discover how cloud computing can be a game-changer in accelerating your sustainability efforts! Don't miss out on this opportunity to reduce your carbon footprint and enhance your business sustainability.
WEBINAR
Advancing Sustainability Ambitions with Server Storage
APRIL 25, 8 am PST
Join us to explore how Dell Storage can help advance your organization's sustainability ambitions through energy efficiency, responsible disposal practices, sustainability consulting, and collaboration on sustainability initiatives.
WEBINAR
Measuring and Communicating the Impact of ITAD on Sustainability
APRIL 20 8 am PST
Join us for a webinar to explore the significant role of ITAD in sustainability and how it can benefit your organization.
Our experts will discuss the importance of measuring and communicating the impact of ITAD and provide valuable insights on key performance indicators for ITAD, measuring environmental and economic benefits, and more.
WEBINAR
Sustainable IT Asset Disposition in a Global Supply Chain
APRIL 19 8 am PST
Delve into the risks and opportunities of ITAD in a global supply chain.
WEBINAR
Building a Sustainable IT Asset Disposition Program
APRIL 18 8 am PST
Learn how to responsibly dispose of on-prem IT assets without harming the environment.
Get first-hand insights on how to safely and securely dispose of servers and racks when migrating to the cloud while ensuring compliance with regulations.
WEBINAR
Unlock the Power of Cloud Migration with Azure Migrate
ON-DEMAND
Zones Innovation Center is a dedicated platform designed to foster innovation, including access to cutting-edge technologies across Networking, Cybersecurity, Cloud and Data, Artificial Intelligence, and more.
Register now to transform your organization with Azure and take the first step toward a successful cloud migration!
WEBINAR
Benefits of Autopilot Preprovisioning -MS Surface
ON-DEMAND
Did you know that Autopilot Pre-Provisioning can simplify device deployment, improve end-user experience, and save your team time and resources?
By utilizing Autopilot Pre-Provisioning, you can set up devices with preconfigured settings and apps, making deployment a breeze. Your end-users will have a smoother and faster experience, with their devices ready to use right out of the box.
WEBINAR
Cisco Meraki: How to remove the complexity
ON-DEMAND
Are you tired of dealing with complex network management systems? Look no further! Cisco Meraki is here to help.
Join us for our upcoming webinar, "How to Remove the Complexity," where our experts will guide you through the process of simplifying your network management.
WEBINAR
An Overview of Cisco DNA Center and SD-WAN - Removing the Complexity
ON-DEMAND
Cisco DNA Center and SD-WAN can streamline your network operations, reduce complexity, and increase performance.
Our experts will guide you through the benefits of these powerful tools and show you how they can transform your network management processes.
WEBINAR
Day in the Life of an Apple Device
ON-DEMAND
Explore how the Zones Service Desk ensures that Apple devices run smoothly and efficiently.
Gain insights on how our team troubleshoots issues, provides comprehensive support, and streamlines device management.
WEBINAR
Veeam Modernization with Scale Out Backup Repository
ON-DEMAND
Are you worried about losing valuable data due to system failures or cyberattacks? Don't risk your business operations and reputation – join our upcoming webinar on "Protecting Data with Cloud Backup Solutions."
In this webinar, we'll explore the benefits of cloud backup solutions and how they can help protect your data from potential threats. Join us on [final date and time] for an informative and engaging session with Daniel Kristek. Register now to secure your spot!
WEBINAR
Cisco Spaces; an Introduction and Overview
ON-DEMAND
This webinar provides an introduction and overview of Cisco Spaces, a collaborative workspace solution designed for modern teams. Attendees will gain a clear understanding of how Cisco Spaces can enhance team productivity, communication, and collaboration, as well as learn about the key features and benefits of the platform.
The session will cover topics such as virtual rooms, messaging, video conferencing, and document sharing, and will also provide insight into how Cisco Spaces integrates with other Cisco collaboration tools.
WEBINAR
Cloud management for Cisco Catalyst devices with Meraki Dashboard
ON-DEMAND
Simplify your network management and take control of your infrastructure with Cisco Catalyst Devices and Meraki Dashboard.
Whether you're a seasoned network administrator or new to cloud management, this webinar is a must-attend event for anyone looking to improve their network management capabilities.
WEBINAR
Zones Innovation Center
ON-DEMAND
Whether you need technology validation, comparative analysis, performance tuning, or sandbox testing, Zones Innovation Center has got you covered.
Our virtual platform offers use cases, virtual IT labs, and a sandbox environment to enable collaboration with our Solution Architects and co-create proof of concept in real-time.