INNOVATION CENTER
Use Case
Managing Apple Devices With Apple Business Manager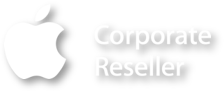 Managing Devices With Apple Business Manager (ABM)
Learn how to configure ABM with your choice of mobile device management (MDM) software to manage devices automatically as they are purchased and onboarded.
Solution Overview
With the boom in remote work, ensuring employees use secure devices and protect the organization's assets has become essential. Managing these devices remotely needs an automation-first approach. This allows devices to be self-reliant with technology that keeps them in the desired state.
Apple devices have unique management requirements. That's where Apple Business Manager comes in. This simple, web-based portal for IT administrators works with your third-party MDM solution so you can easily buy content in volume, whether your organization uses iPhone, iPad, or Mac.
With Apple Business Manager, you can automate MDM enrolment and simplify initial device setup without physically touching or preparing the devices before users get them. You can automatically enroll devices into your MDM solution of choice so long as they are added to your organization when purchased.
ManageEngine offers a remote device management product called Endpoint Central, available in different licenses and deployment methods catering to end-to-end scenarios. Endpoint Central is available on-prem, on-cloud, and in on-prem MSP support. From OS imaging to mobile phone management, it can support all operating systems and helps organizations secure their assets through a single platform.
Demo Overview
The demo explains configuring the ABM integration with ManageEngine EndPoint Central. You'll learn how ABM-managed devices can be auto-managed using EndPoint Central. The demo applies to most MDM products.
Download Use Case
Side Side Form Modal
(Place at bottom of page)